- First, make sure you are signed in to your www.recteq.com account. You can check this by clicking on the 'My Account' button located at the top right corner of the website.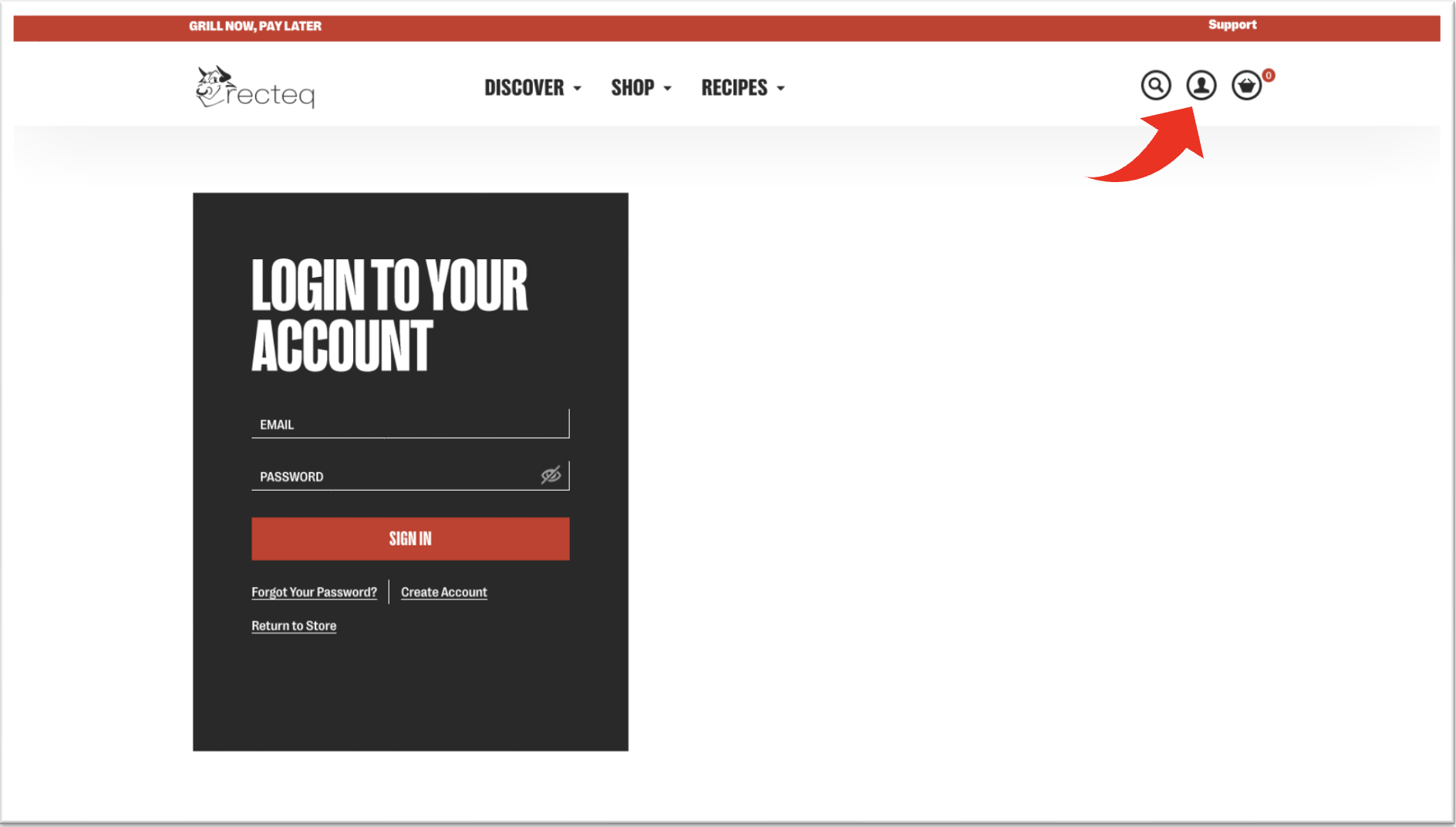 - After you successfully sign in to your account, navigate to the 'Pellets' section via the Shop drop-
down menu.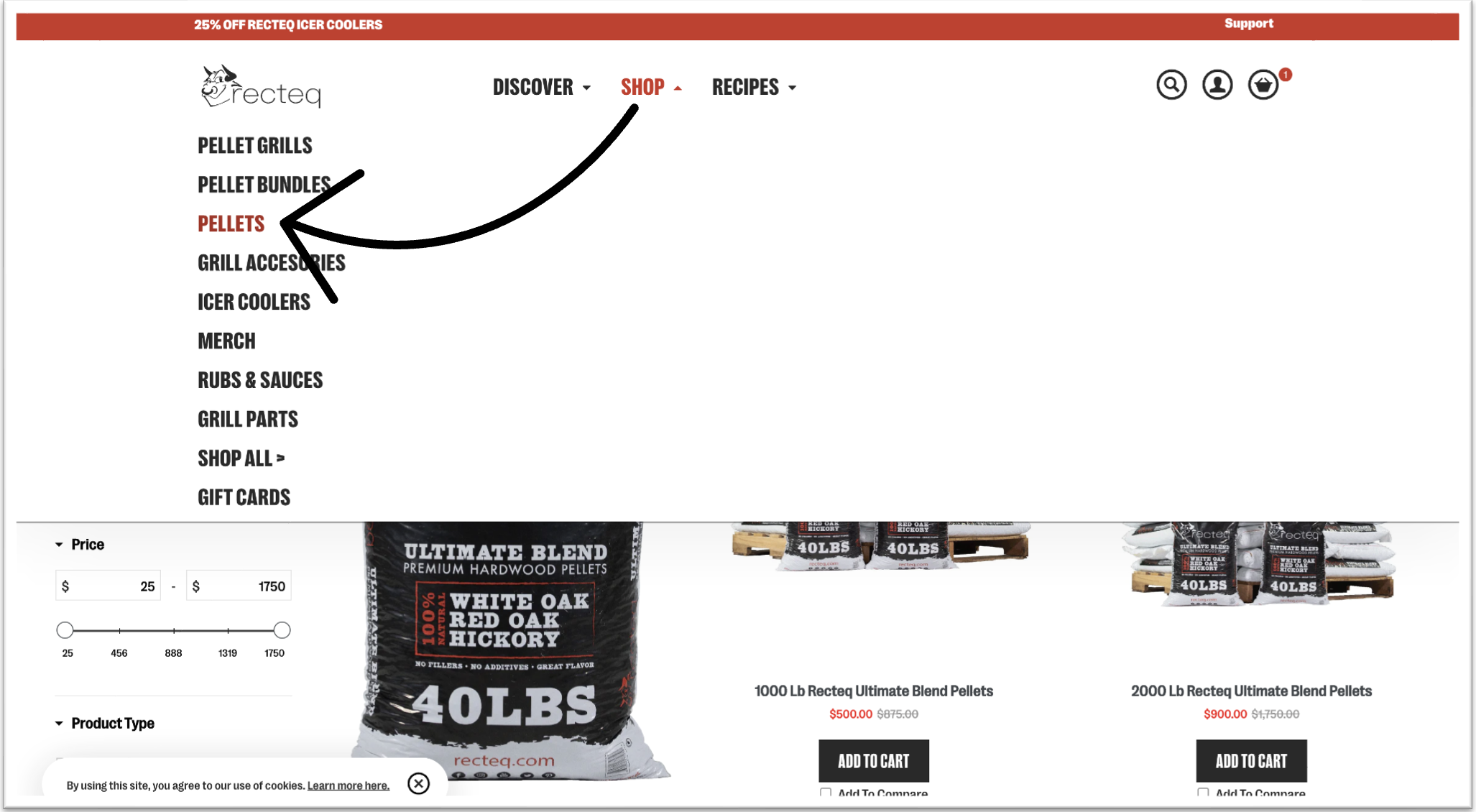 - After you've landed on a pellet option, you will see the option to buy the pellets outright or set up a subscription plan.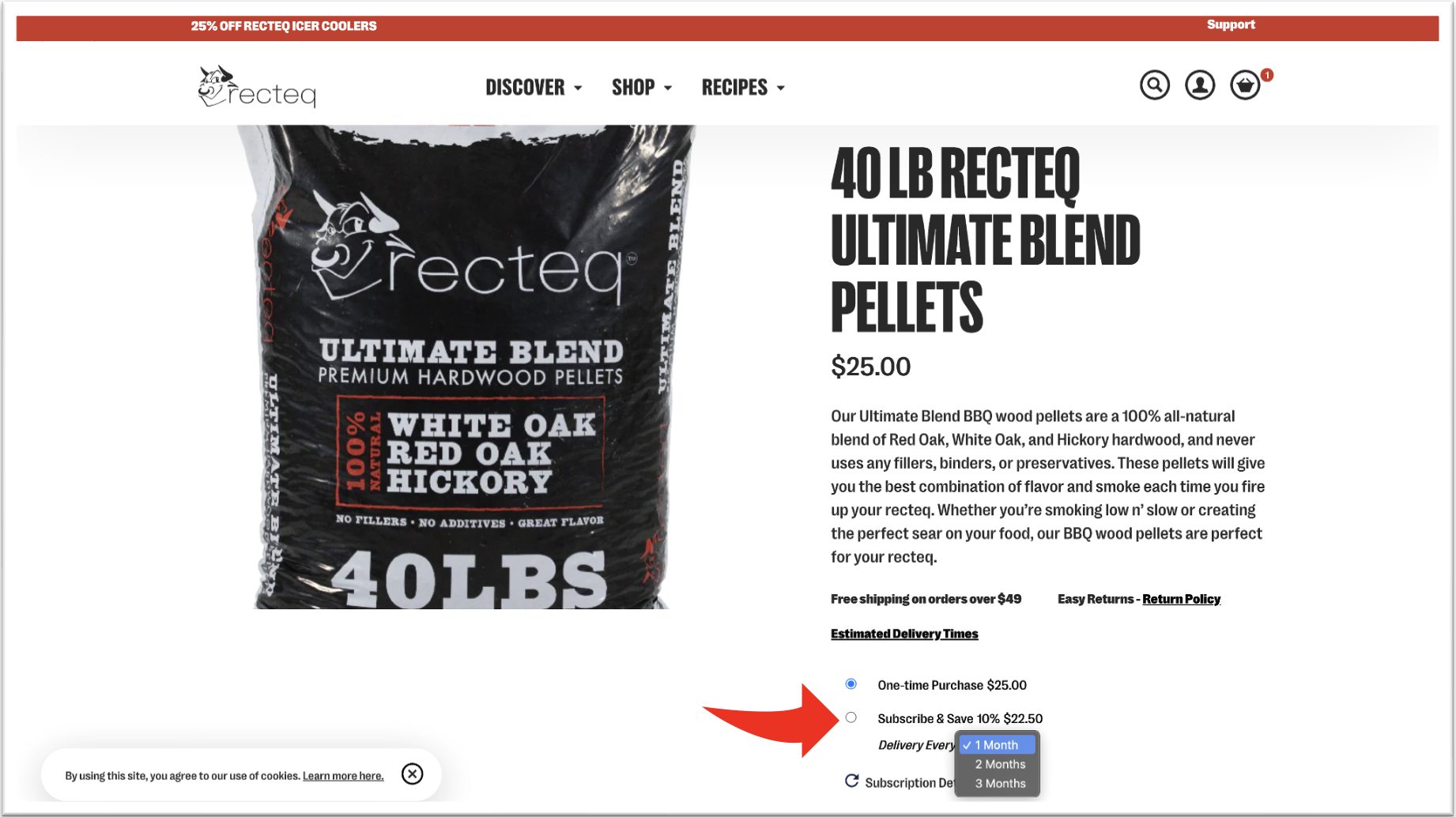 - Now, just head to your cart/checkout to complete the payment process! You will receive a follow up email with an order confirmation, and another once it's ships with tracking information.