To manage your subscriptions, head to the 'My Account' section on recteq.com. After this, you will need to log in to your account.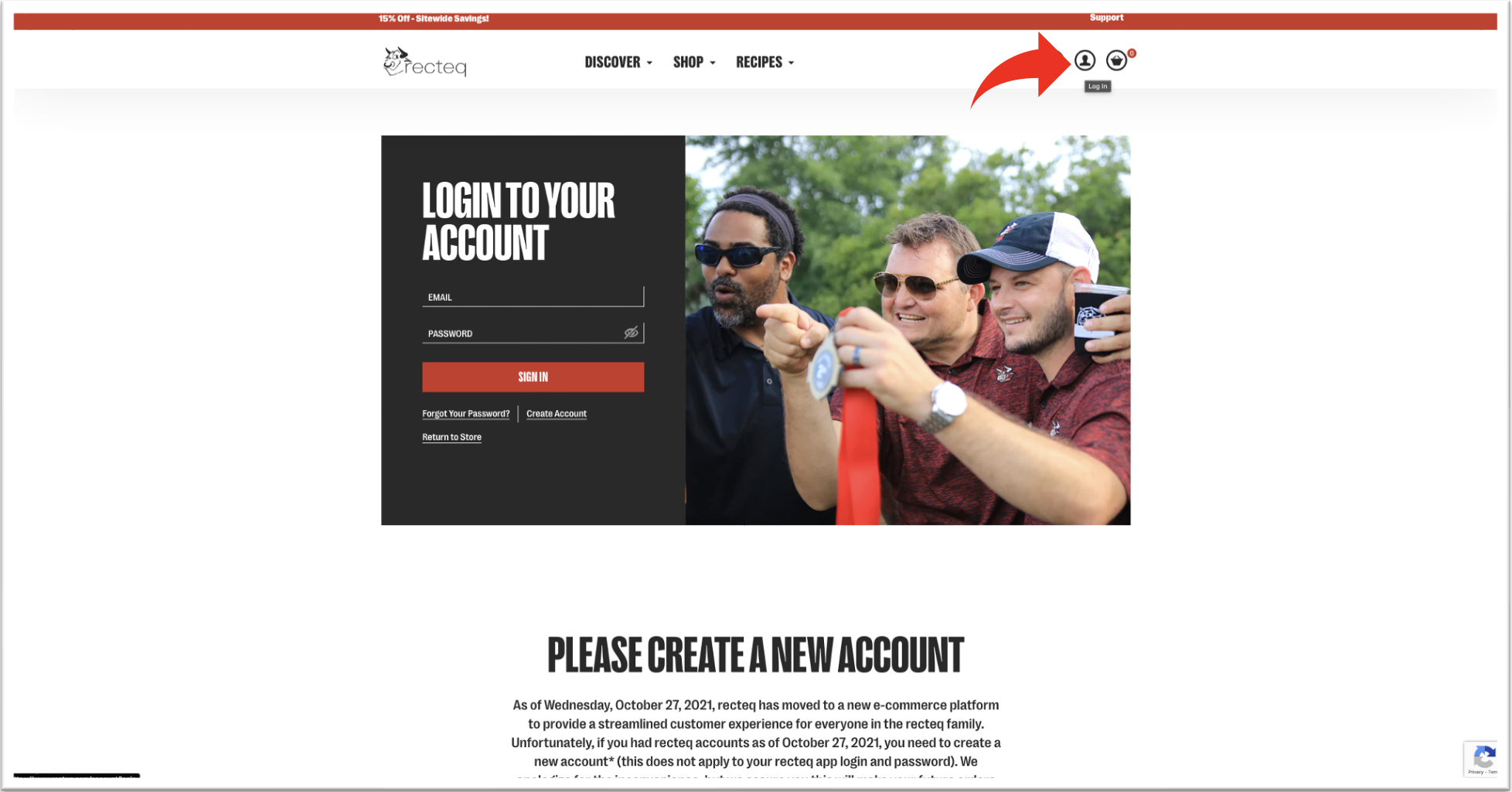 After you successfully login and land on the 'My Account' page, you will see an option to manage subscriptions.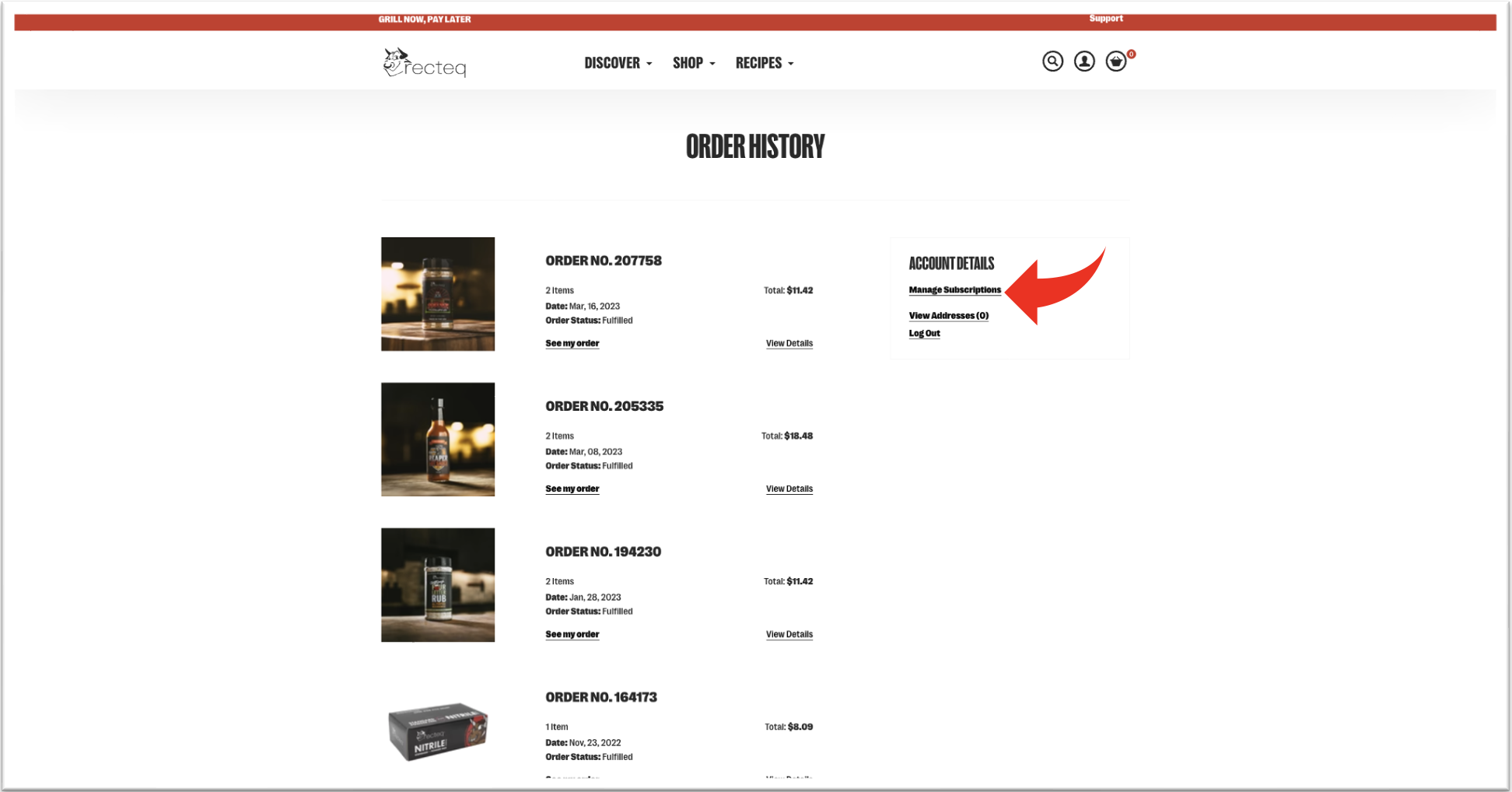 After landing on the 'Manage Subscriptions' page, click on the 'Subscriptions' tab.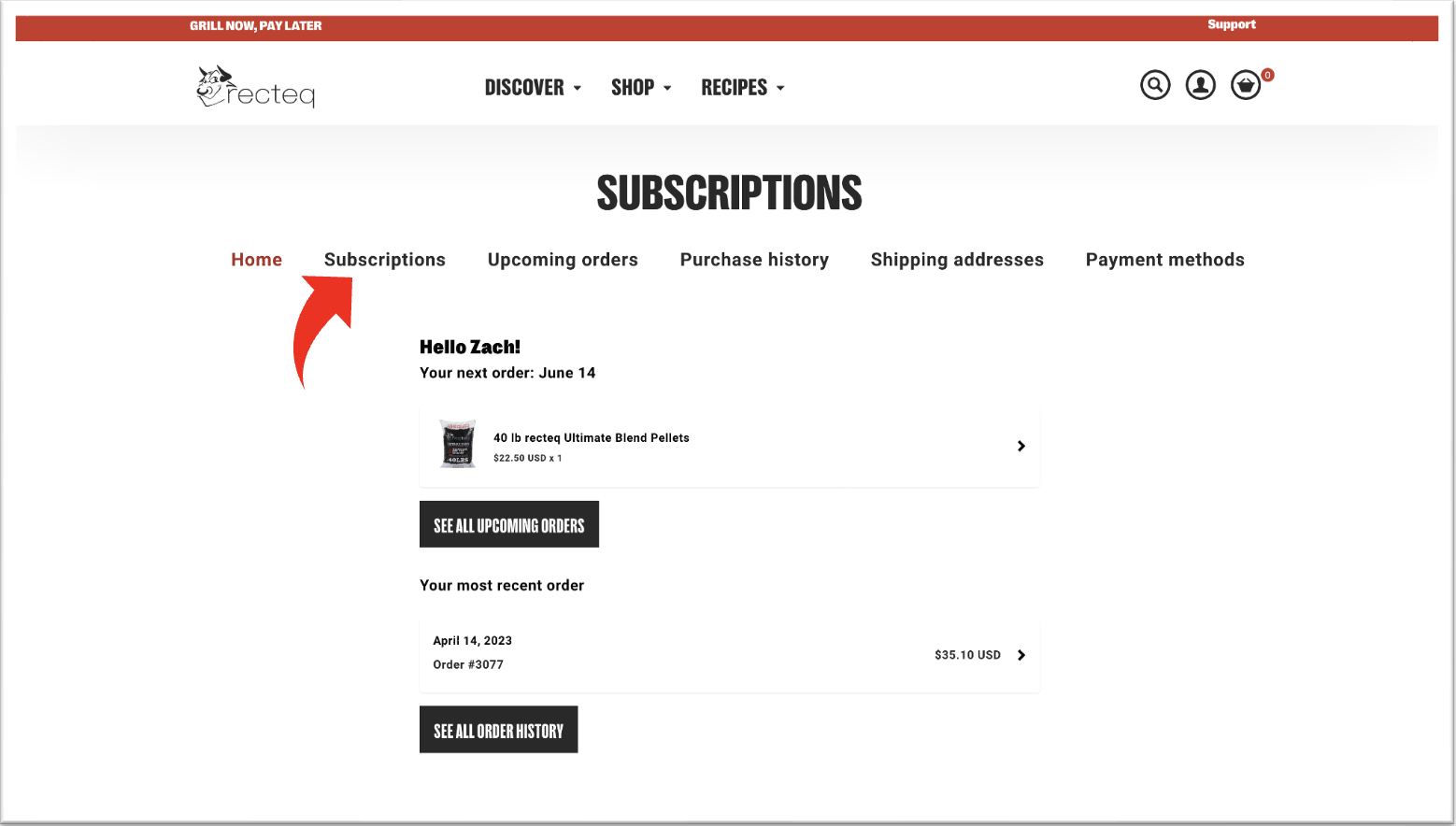 After landing on the Subscriptions tab, you will see all your active subscriptions. For more options, click on the active subscription you wish to manage.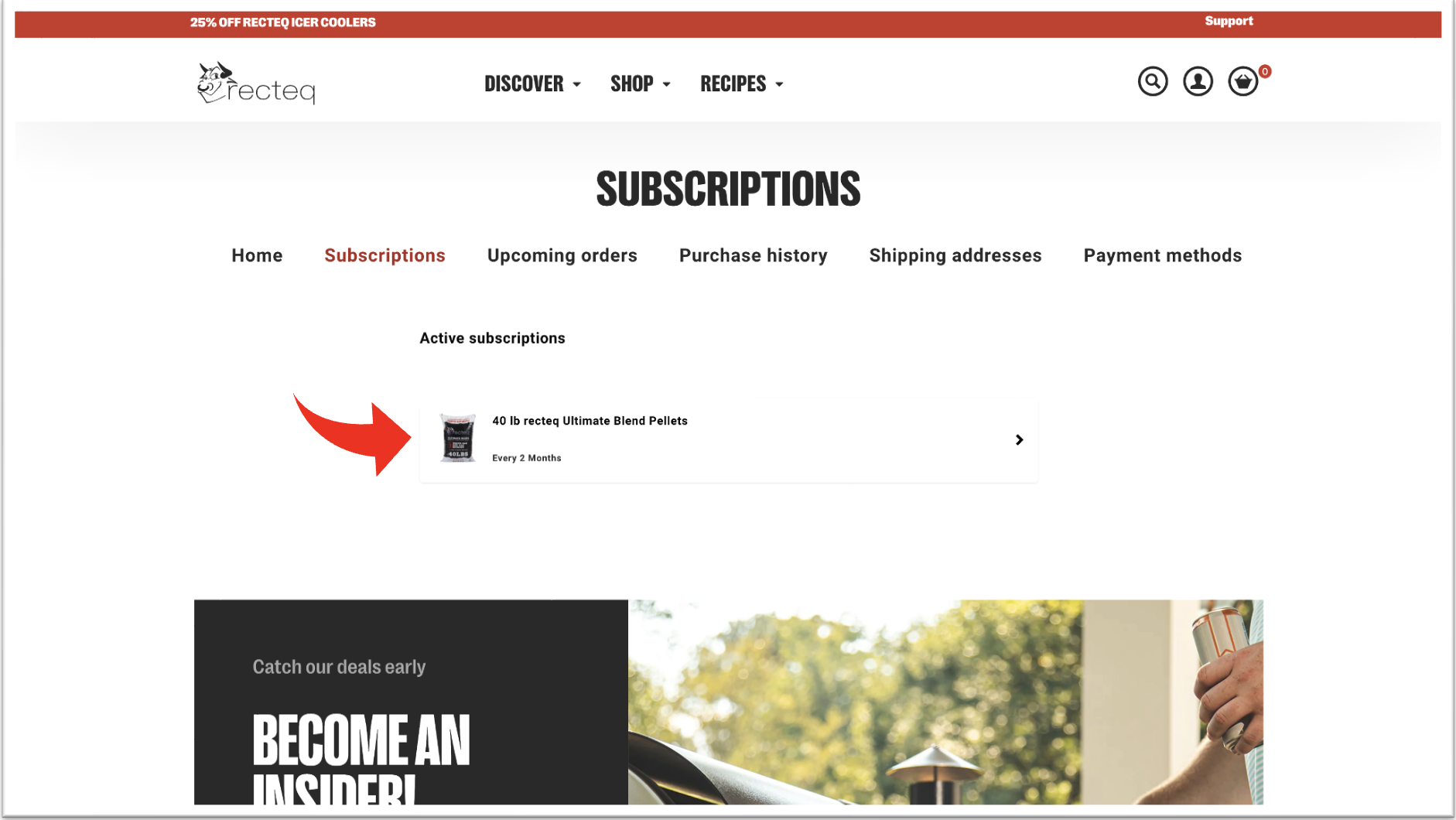 After landing on this page, you can click on any of the options shown below.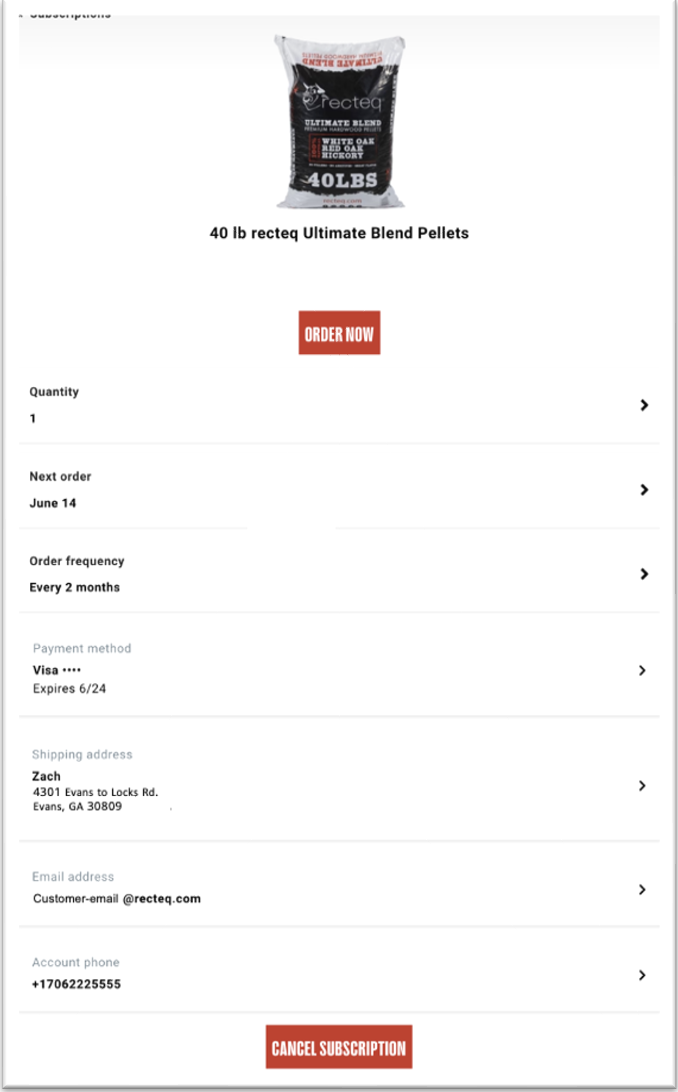 NOTE: If you want to adjust the order quantity OR change the order frequency, it's important you contact our customer service team as soon as possible to make any changes.

recteq Customer Service
(706) 922-0890

- To CANCEL a subscription, click 'Cancel Subscription' and proceed by selecting a reason for cancelling.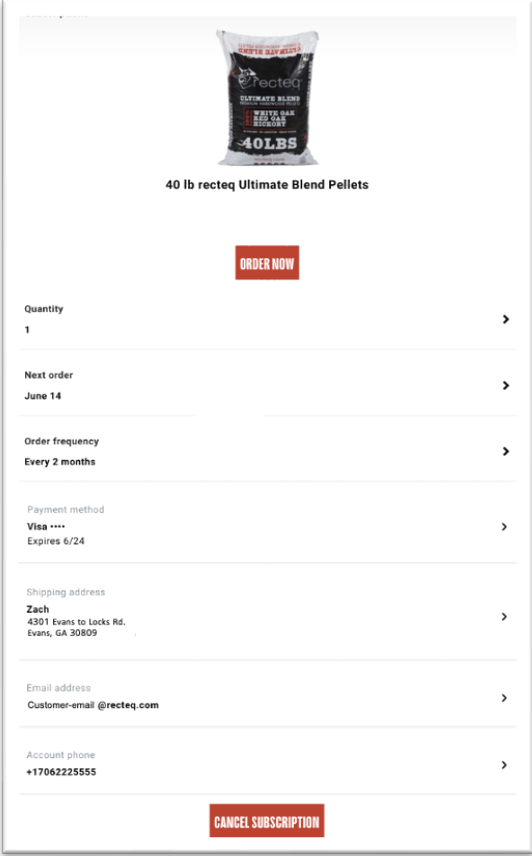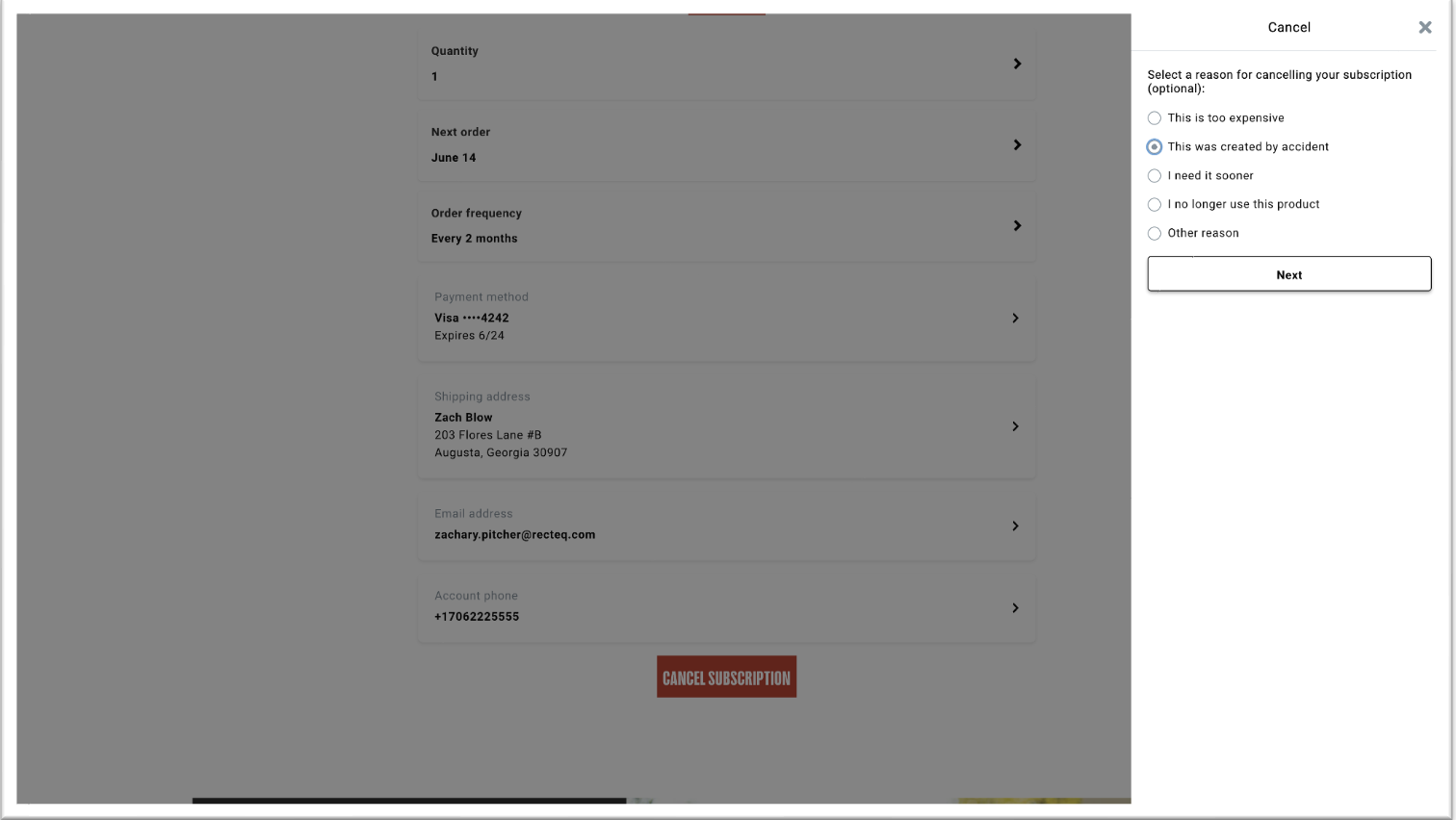 After this you will land on a page showing your inactive subscriptions.


Changing the order date, payment method, shipping address, email, and phone number can all be done by submitting a simple form on this page.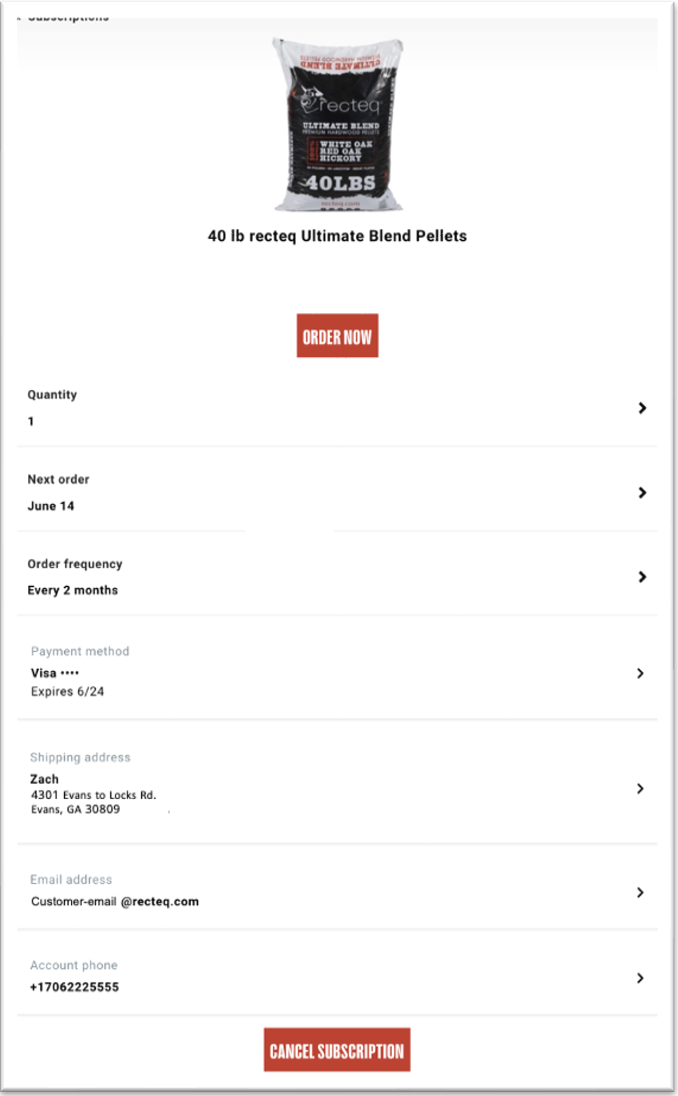 - To re-activate an old subscription, simply navigate to the 'Subscriptions' tab and select one of your older subscriptions that are no longer active.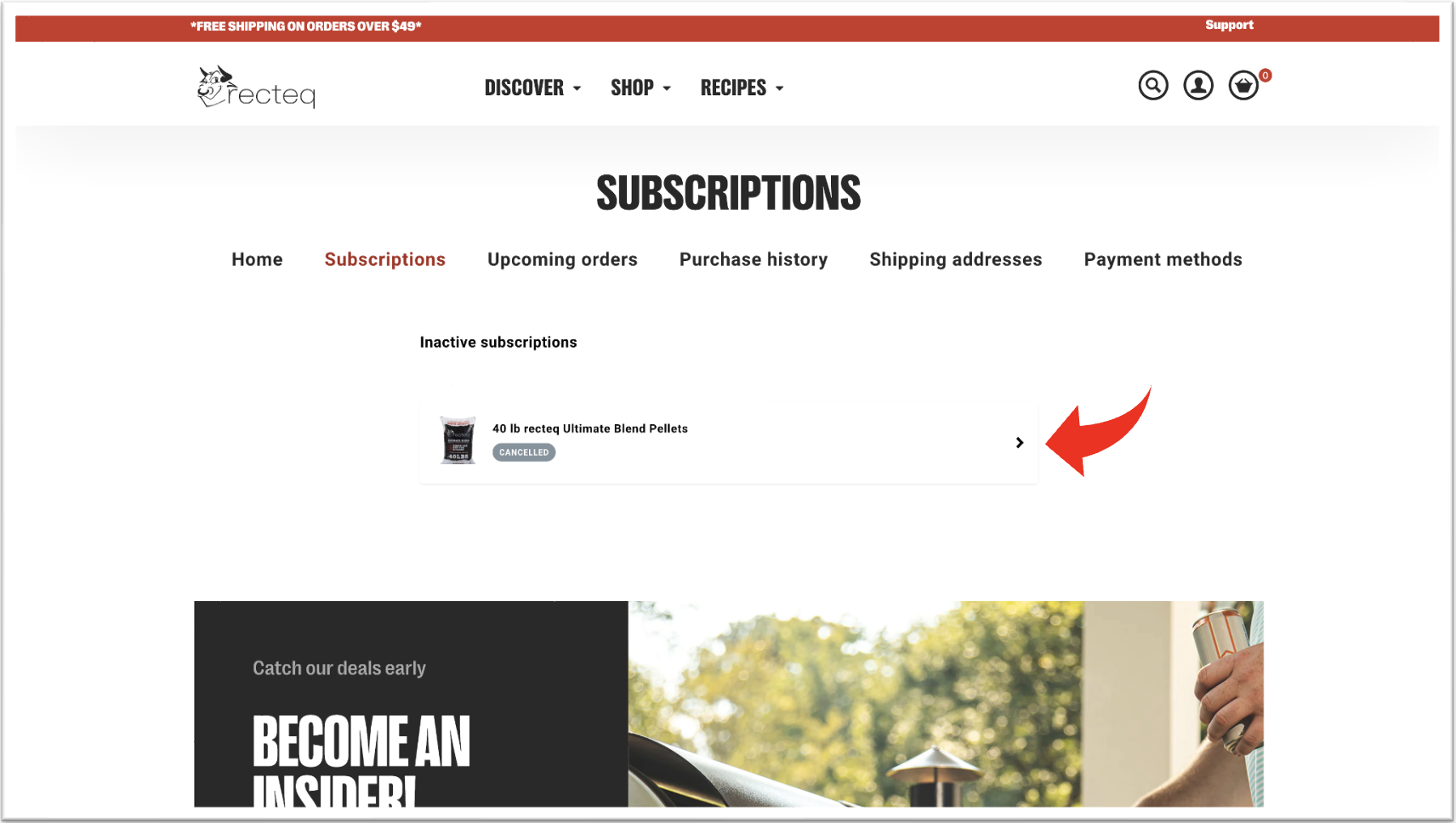 After opening the subscription, you will see the re-activate button.