Ensure you have the latest version of the recteq app downloaded to your phone (App Store) Note: If you are unsure, delete the app from your phone and download it again.
Create a personal account for the recteq grills app. Note: This will be a separate, stand-alone account for the recteq app. It is not related to your recteq website account. Some email servers have a security protocol that is not recognized by the recteq app, and in these cases, we recommend creating a new email account.

Before We Get Started:

Have your current/correct Wi-Fi password on hand. If you're not absolutely 100% certain you have the correct password, you can navigate to your phone's Wi-Fi settings and 'Forget' your home network. This will drop your home Wi-Fi connection and require you to enter your password to re-connect. Once you successfully re-connect, you can be certain you're using the correct password.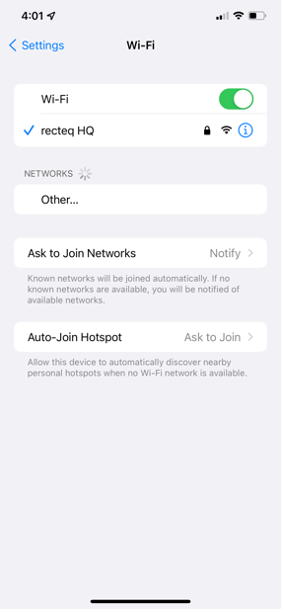 Double check to ensure that all your information is accurate. The app will not tell you that you misspelled your Wi-Fi password; only that you failed to connect.

If you have a dual band router, ensure you have separate network names, or SSIDs, for the 2.4 and 5.0ghz networks. You can also temporarily disable the 5ghz network. (If your model is equipped with a dual-band controller, you do not need to complete this step)

If you are not sure if you have a dual band router, call your internet service provider and ask if you have a router carrying both 2.4GHz and 5.0GHz. If you do and they aren't separated, your ISP can separate them remotely.

If this is your first time connecting to a grill, you need to create a new account. If you already have an account, go ahead and sign in. You should be prompted with this page upon opening the app.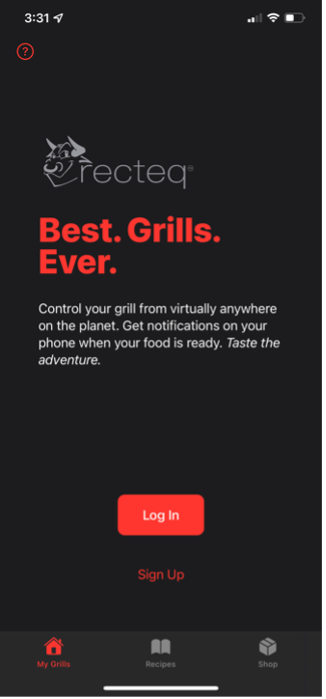 If you're a new user, or don't already have an account, simply tap on the 'Sign Up' button. It will take you through the prompts to create an account.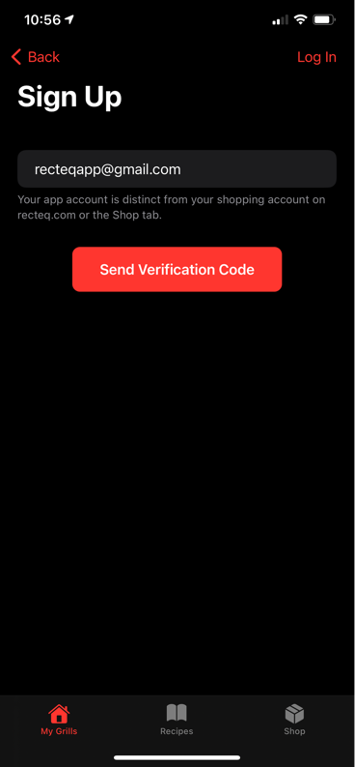 Connection Process:
Once you successfully sign in, you will see a (+) at the top right of your screen. Tap this to begin the connection process.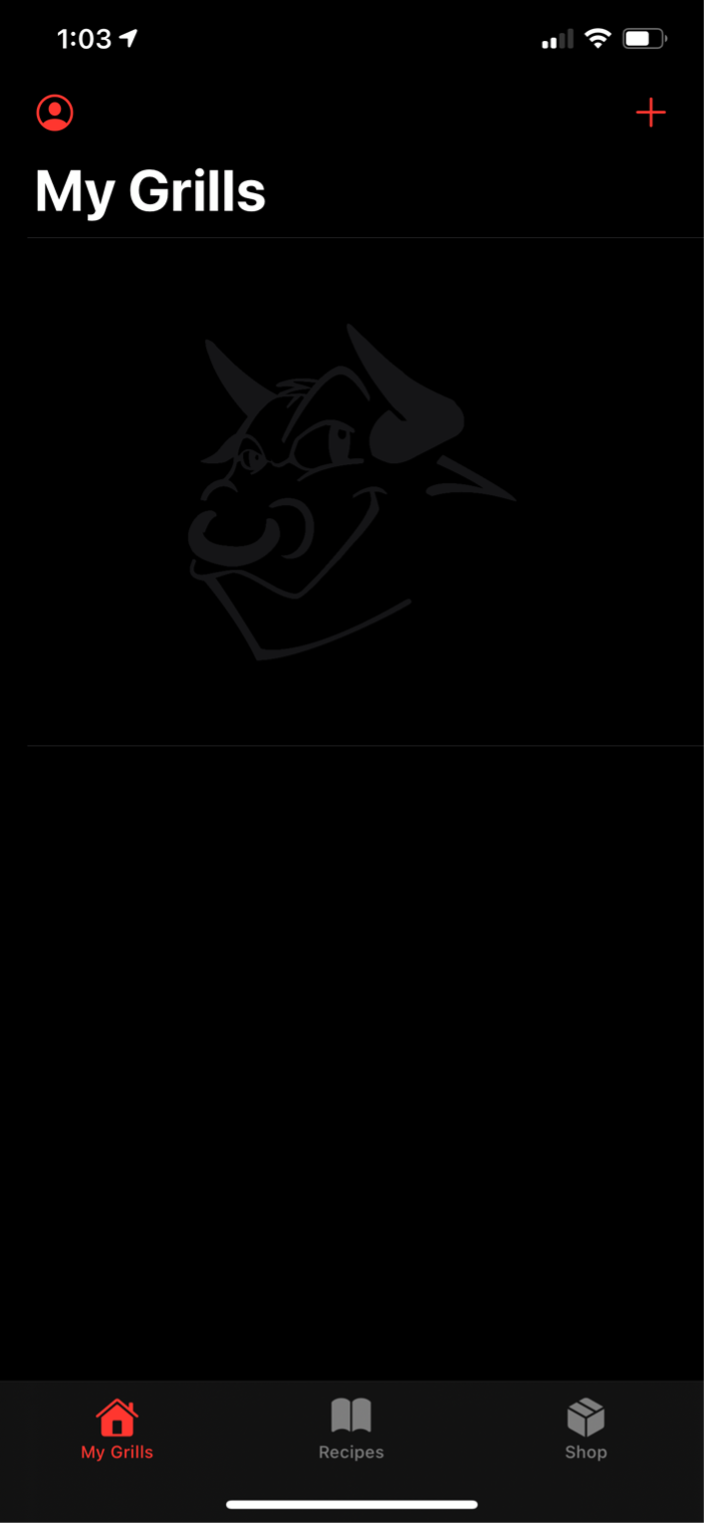 After tapping (+), you will see the following screen. (Read and follow the instructions that the app is displaying carefully)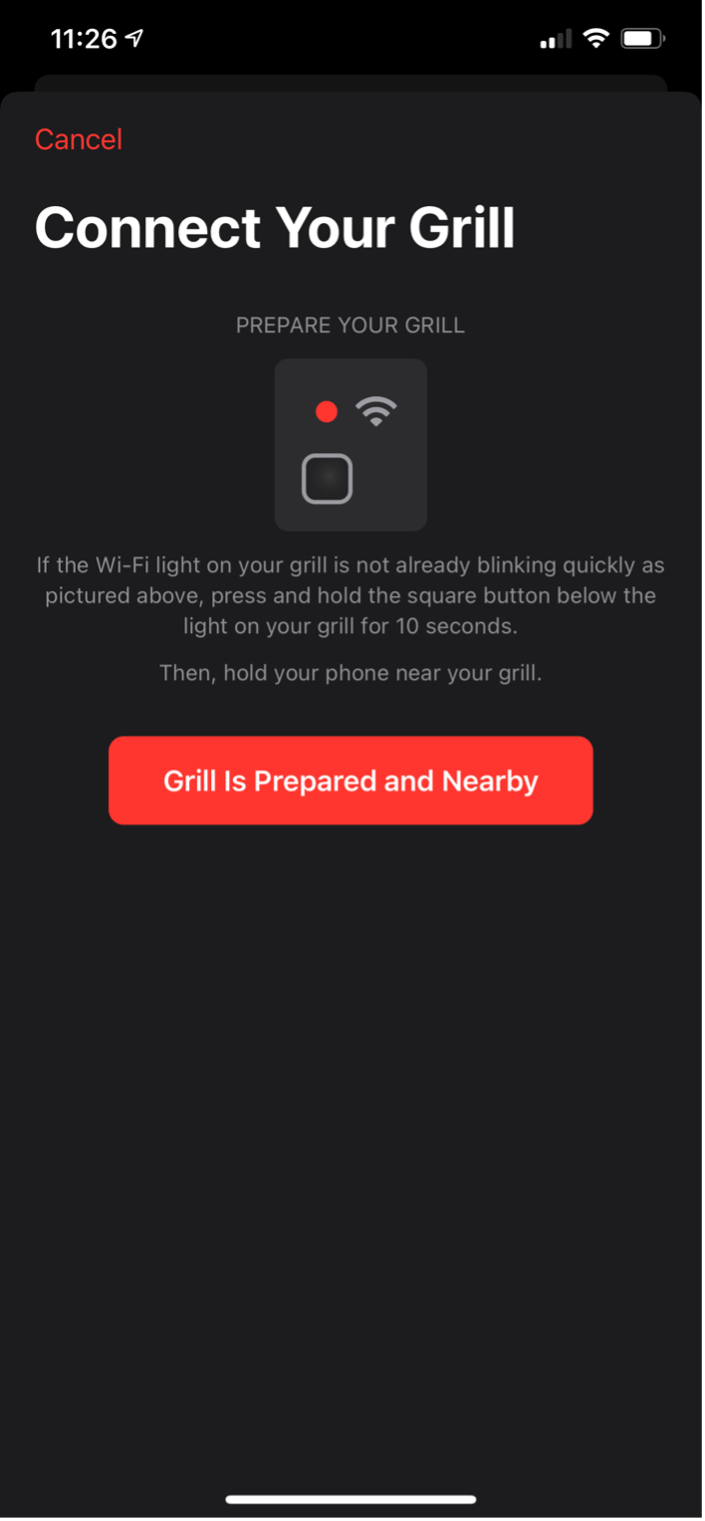 Once you're ready to start, tap the button that states 'Grill Is Prepared and Nearby'. The following screen will be displayed.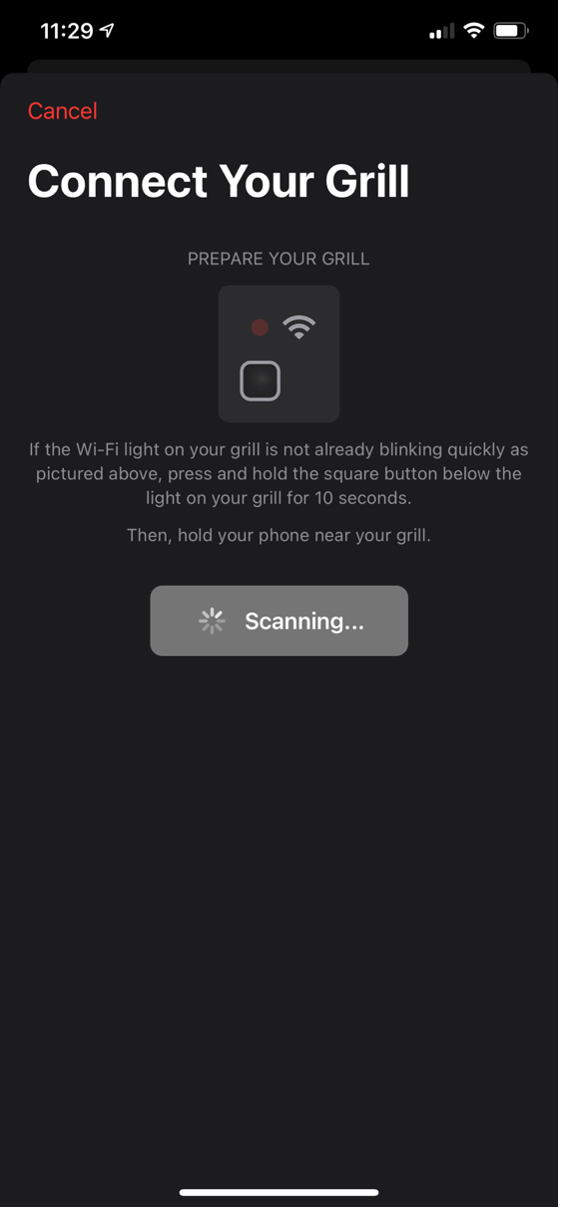 After the scan is finished, you will see an option to select the device model. Select the correct model and type in the requested Wi-Fi password. NOTE: You should see the connected Wi-Fi network listed above the password that you are entering.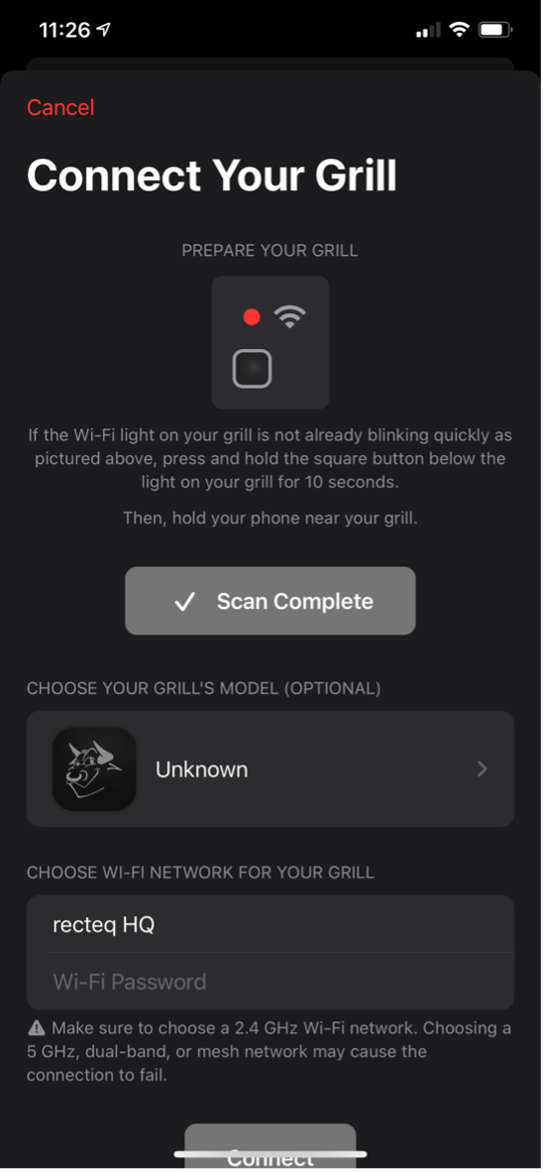 After you tap 'Connect', the device will attempt to connect the grill to the existing network. If everything was entered correctly, you will receive a success message. Time to get cooking!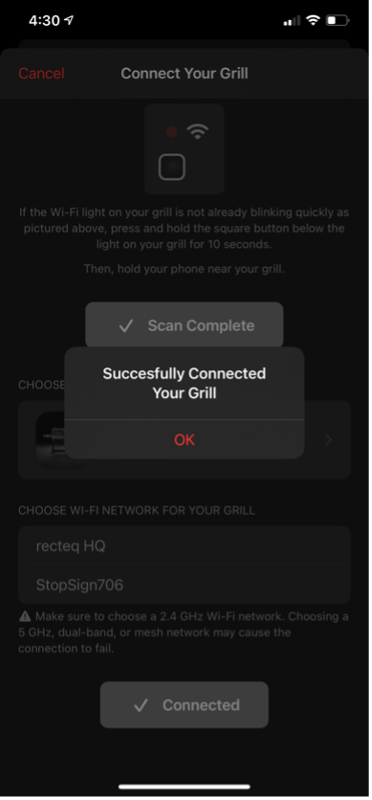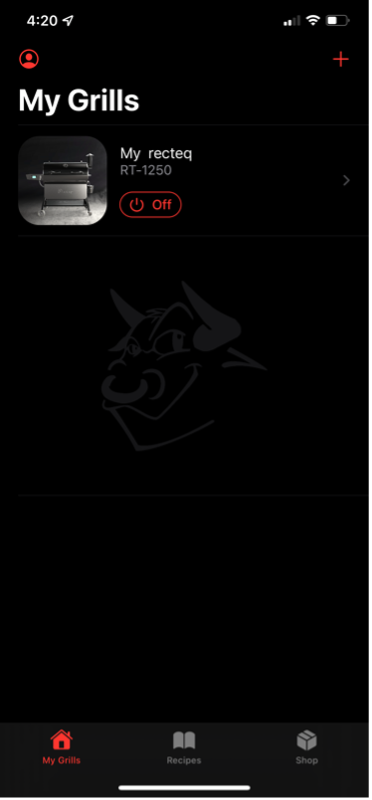 If for some reason the grill doesn't connect properly, refer to our troubleshooting guide below for more tips and tricks. Remember, you can always call and speak with one of our Wi-Fi technicians at 706-922-0890 as well.